Optimizing Business Performance Using Technology
We build process automation software from scratch so companies can run more efficiently and smoothly.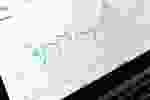 Increase sales
Solid customer relationships result in faster growth and higher revenue. To develop these relationships, salespeople need to remain in constant contact with customers and help them solve their problems. An efficient CRM allows you to scale up the process of developing strong customer relationships. These systems help salespeople manage contact information in an organized way, making it easy to follow up on customers and activities.
Reduce operating costs
Certain repetitive tasks such as accounting, managing data, and executing marketing campaigns can actually be done without any human involvement. With business process automation software, you can cut labor costs and decrease errors. These systems don't eliminate human labor altogether, but rather allow your staff to handle important tasks that cannot be automated. As a result of automation, a company's overall productivity increases and its operations run more efficiently.
Improve decision-making
Whether you operate a multinational business or run a local barber shop, data is what you look at to make business decisions. Data comes from multiple sources, and usually comes in an unstructured format. Business automation systems help you make sense of it all. They allow business leaders to make the quick decisions that are necessary to drive growth. By combining artificial intelligence and automation, we can create systems that provide automated analysis and embed decision processes in a workflow.
Secure customer loyalty
In a competitive environment with so many products and services to choose from, it's hard to keep customers loyal. The quality of a product or service is one of the main factors that encourage loyalty, but isn't the only one. The quality of sales, purchasing, service, and support activities are important as well. This is where a CRM can help. A CRM centralizes all your customer data, allowing you to create more personal connections with customers and thus build greater customer loyalty.
Looking for a reliable custom software development company?
You've come to the right place. Tell us about your project
Get in touch
Articles for more insights into business automation