WHAT WE OFFER
Custom eLearning software development
No matter what type of eLearning platform you want to develop, we can help. At Steelkiwi, we deliver full-cycle education software development services so you can bring any idea into reality. We have the domain knowledge, technical competencies, and experience required to create education software for K-12 schools, higher education, corporate learning, and the mass market.
Education
Keeping up with the digital age is now a task for the entire education sector. More and more kindergartens, schools, and higher education institutions are moving classes online, using interactive eLearning materials, and managing operations in the digital space. With our extensive expertise in learning software development, we help all types of educational facilities optimize administrative processes, transform teaching practices, and improve teacher–student interactions. Custom development allows for addressing modern education trends as well as meeting specific needs.
Business
Educating employees, onboarding new staff, instructing franchisees, and training customers using technology are trends today. No wonder. Online learning has numerous benefits and fills the gaps in workplace learning. eLearning allows for learning on the go, so businesses no longer have to adjust to everybody's schedules. Employees can access training anywhere, anytime while enjoying personalized learning and different forms of content. At Steelkiwi, we help companies implement eLearning in the workplace. Our custom solutions are specifically tailored to a company's needs.
eLearning platforms
Thanks to our education software development expertise, startups choose us to begin their software journeys. We give practical and data-driven technical advice and recommendations, provide full-cycle development, support, and scaling services, and follow best practices to adopt technologies for wide market reach. Online education solutions we've worked on create better learning environments, allowing students to learn new things not only for work but also for personal edification and hobbies.
eLearning software we develop
What really works in eLearning? It's the combination of understanding the learners' context and providing adequate practice to meet learners' needs. With custom software, you can not only design learning experiences that work but transform how educators and learners collaborate and innovate, facilitate independent work, and prepare the education niche for the future.
We can help you build all types of eLearning solutions and enter the market.
Learning management systems
Learning experience platforms
Student information platforms
Online learning marketplaces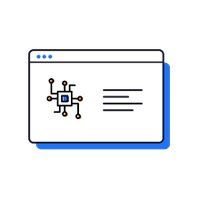 mLearning solutions
Corporate learning portals
Virtual classrooms
Language exchange websites
P2P education marketplaces
Child care software
Niche platforms
Custom learning systems
Tell us your big idea
Have an idea for an education app? Let's discuss how we might work together.
Get a free consultation
eLearning features you may want to include 
4
TESTS, EXERCISES & QUIZZES
7
VIDEO & AUDIO CONFERENCING
10
CENTRALIZED LEARNING MATERIALS
12
PERSONALIZED LEARNING PATHS
Our hands-on experience building eLearning software
Online education is used across different industries and business domains. We provide eLearning software development services to a variety of businesses, serving different niches. See below.
Michael Milo
Founder Muslimkids.TV
"Steelkiwi is amazing to work with. They are very responsive to what we need. They are amazing listeners and work with us through perfecting the design process and giving their feedback on the best technical solutions. Even though we are in two different countries and speak two different languages, we have never had any issues. They have never overcharged us for the work. We feel we are very fortunate to have developed a relationship with such a developer."
Marcelo Travaglia
CEO QniQr
"Steelkiwi's pool of talents and their willingness to collaborate with our team impressed us the most. Their partnership spirit has been evident throughout our engagement. Steelkiwi strove hard to meet our expectations."
Heba Alhosainy
CTO YOTUTORS
Overall, they were very organized and had good project managers and backend developers.
Request a rough estimate for your eLearning project
Articles for more insights into eLearning