What we offer
Custom ERP Development Services  
As an ERP development company, we build custom enterprise resource planning solutions according to our clients' business requirements. We can help you grow your business through automating inventory, accounting, order management, human resource management, customer relationship management, and other processes.
What is ERP software?
An enterprise resource planning system facilitates balanced management of all resources within an organization: financial accounting, management accounting, human resources, manufacturing, order processing, supply chain management, and project management. Within an ERP system, resource planning is carried out based on a shared database, meaning employees from different departments can rely on the same information to meet their needs. An ERP helps employees make decisions efficiently and quickly.
Advantages of a custom ERP system
1
Meet your business needs
Like other custom solutions, a custom ERP system contains only necessary features. Custom ERP software proves more cost-effective than commercially available ERP software since it's developed according to real needs so you don't pay for the features you aren't using.
2
Match your business flow
Custom ERP systems are developed based on your business flow, so you don't need to change your business processes or teach employees how to work with a new system. Additionally, you can customize the user interface for every department.
3
Enhance team productivity
You can set up personalized dashboards for every department and add custom reporting to reduce time spent on repetitive and routine tasks. 
4
Smooth integrations
A custom ERP enables you to smoothly integrate with third-party tools you're already using.
5
Simple customization
We build scalable products from the beginning so you can easily add and customize functionality as your company grows. 
What we offer
ERP system development
ERP system development
We build custom scalable ERP systems to automate your workflow. Our development process includes business analysis, software development, quality assurance, data migration, user training, and support.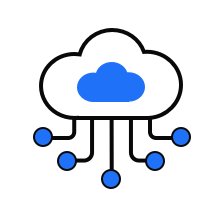 ERP configuration and customization
ERP configuration and customization
We can optimize basic system functions/components or implement new modules into your ERP system to meet your business requirements.
ERP system upgrades
ERP system upgrades
Our ERP developers refactor, rewrite, and upgrade existing ERP systems to improve business operations. We'll analyze your system's current state, upgrade requirements, and any gaps that may require customization.
ERP system support and maintenance
ERP system support and maintenance
We understand that ERP systems are dynamic. At Steelkiwi, we provide a software warranty along with technical support and maintenance.
Industries we cover
Logistics and Transportation
Looking for custom erp development company?
We can help you! We'd love to hear from you and are happy to answer any questions.
Get in touch
More ERP related articles