Restaurant App Development Company
Build your own restaurant app for web, mobile, and kiosks and increase your average check size by 25%. Work with an experienced restaurant app development company.
Talk to us about your restaurant project
Want to use custom technology to attract new customers to your restaurant? Table booking, self-ordering kiosk software, online menu, loyalty app, and PoS integration are what we can help you with.
Get in touch
Why create an online ordering system for restaurants with Steelkiwi?
Unlike out-of-the-box solutions with limited functionality and a generic look, a custom restaurant app or online ordering system is fully yours. You can completely customize the look and feel, order flows, and features of your customer-facing website or mobile ordering system.
Scalability
Add new functionality to your online ordering software whenever you need. With a scalable technology stack, you won't have to worry about technology not fitting tomorrow's business needs.
Custom design
Create a unique look for your online food ordering app to build brand awareness and set yourself apart from your competitors. We'll design your app around your customer journey.
Integrated systems
Integrate with POS systems, delivery management platforms, payment gateways, and inventory management software. We won't break your existing operations; we'll make them more efficient.
Affordable cost
Save money on custom food ordering app development. Steelkiwi is located in Ukraine, and our software development rates are lower than in the USA, Australia, and Western Europe.
Deliver flawless service every step of the way
We can help you develop online ordering solutions that your customers can access through a website, mobile app, or self-service kiosk installed in your restaurant. Our food app developers have expertise building these exact solutions.
Order delivery via website
Mobile food ordering app
Fast food ordering kiosk
Restaurant on-table menu
Types of food delivery and ordering apps we develop
We build food ordering systems for any platform — web, mobile, kiosk — helping you create omnichannel experiences for your customers.
On-the-go mobile ordering app development
On-the-go mobile ordering app development
Let your customer order and pay ahead, meaning they can order on their way to your restaurant so the order will be ready upon their arrival. They just take it and go. To reach a wider audience, we can include multi-language and multi-currency support to your app.
Table reservation app development
Table reservation app development
With a table booking application, you can reach customers online without keeping your phone line busy. Implement a pre-ordering feature so your guests don't have to wait for their food. You can also add online payments for customers who order in advance.
Tableside ordering app development
Tableside ordering app development
You don't need a lot of waiters on the floor to offer great service. A restaurant order system lets your customers view the menu and place an order whenever they're ready. After guests have finished their meals, they can also pay via a tabletop ordering system.
Self-ordering kiosk app development
Self-ordering kiosk app development
A perfect solution for quick-service restaurants, a self-order kiosk increases your average check size and improves the customer experience. We can implement unique features such as customizable dishes and upselling techniques.
Online food delivery app development
Online food delivery app development
If you offer food delivery, you'll benefit from a restaurant mobile app. With a mobile app, customers can view your restaurant menu, add items to the cart, select delivery or pickup options, and pay for orders. They can then track their orders in real time.
True
We integrate with your POS and other hardware
The majority of POS and other hardware systems offer APIs that allow us to integrate them with your app. If you're already using a restaurant point of sale system, card readers, kitchen printers, VAT boxes, and other hardware, we'll integrate your custom online ordering and food delivery app into your existing business processes.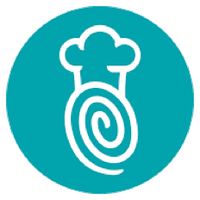 TouchBistro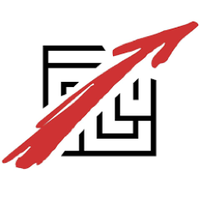 Speedline
LAVU
Toast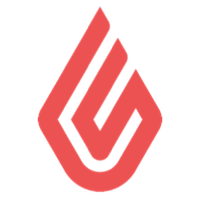 Lightspeed
Revel
Clover
Square
Izette
VEND
Make your own restaurant app with custom functionality
We're experienced food delivery app developers who can implement any functionality your customers need. Below are some features we recommend you implement during restaurant app development:
1
Waiter app integration
By integrating a waiter app in your online ordering solution, you can increase ordбer accuracy and make your waiters' lives easier.
2
Upsell management
Develop smart upselling functionality that encourages your customers to purchase more items that complement their current selections.
3
Special offers and discounts
Build a powerful marketing channel with personalized discounts, deals, and offers integrated into your solution.
4
Stop list and promo management
Allow your app to update the menu instantly. This will come in handy if you need to stop selling some menu items or want to promote new dishes.
5
Logistics and route generation
Match orders with drivers based on their location and method of transportation. Build the fastest routes to deliver meals on time.
6
Realistic delivery estimates
Different dishes require different cooking times. Give your customers accurate estimates of when their orders will be ready.
7
Loyalty programs
Reward and engage your loyal customers. You can also implement functionality for surveys and customer feedback.
8
Analytics and machine learning
Use analytics and machine learning algorithms to better manage upselling and get important insights to run your business.
Learn more about how to develop a food delivery app and other solutions for your restaurant
Check out our latest blog posts where we talk about our experience building software solutions for restaurants and how you can create your own restaurant app.
Talk to us about custom restaurant ordering app development
We are interested in a long term partnership. When you hire Steelkiwi, you get a reliable partner for all your software development needs.
Get in touch