Booking and scheduling solutions
Booking Software for Service-Based Businesses
We help businesses manage their booking routines by crafting a solution specifically tailored to their needs.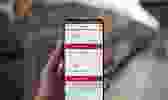 Solve scheduling issues
Double bookings, no-shows, crowded waiting rooms, and frustrated customers: these are just some of the issues which companies that schedule customer appointments end up facing. These issues can be solved with online scheduling apps. Online apps can send text or email reminders, integrate with calendars, and manage availability. Online scheduling is most people's preferred way to book an appointment today.
Learn more about customers before you meet them
When customers book appointments online, you can collect information about them and the purpose of their visits. This saves your time during an appointment and helps you match customers' needs to the right resources and prepare for appointments beforehand. The data collected from customers is stored in your system, and can be analyzed to inform business decisions.
Improve the customer experience
With online booking and scheduling software, your customers can book appointments at their convenience. They can do this via mobile devices, voice, text, or web. We can help you develop a solution that syncs customer data across multiple devices. By offering the convenience of online booking, you create a better experience for your customers.
Articles about the booking and scheduling industry