Viridian Advisory
We built a CRM system that allows advisory firm to manage clients and track financial performance.
About the project

Viridian Advisory is an Australian firm that advises on investments, retirement and wealth management, estate management, income and cashflow strategies, insurance and lending, and portfolio construction. The company has 300 advisors serving more than 10,000 clients out of 27 offices around several states including Victoria, New South Wales, Queensland, Western Australia, the Australian Capital Territory, South Australia, and Tasmania.


Our client's request

With a large client base, Viridian decided to create a custom customer relationship management (CRM) system. At first, they started development in-house. But as the amount of work increased, they decided to look for external experts. They tasked Steelkiwi with designing the product's user interface and user experience (UI/UX), updating the frontend code, refactoring the existing backend code, and building new CRM modules.




Solution

We created a custom CRM system web app that allows Viridian Advisory to collect, arrange, and manage client data in a single place, optimize sales and marketing processes, evaluate sales performance, and get detailed insights into client behavior.

The Viridian team consists of around 300 advisors in various departments. With such a large number of employees, we had to create multiple user roles and permissions. To do so, we organized Viridian employees into groups, with every employee being in at least one group. Access levels are defined for groups. Additionally, we included a super user role that has wide-reaching powers and permission to do anything in the system.



Results
Duration:
February 2019 – present
Team:
PM - 1
Frontend - 1
Backend - 2
UI/UX - 1
QA - 1
Continuous software development
When the Viridian team came to us, they had quite a simple CRM system. We assessed the platform's general design, fully redesigned it, and created new modules for the CRM system.

Since Viridian's CRM system would contain a vast amount of data and handle hundreds of user interactions, our main task was to make it as accessible and easy-to-use as possible. To create an intuitive and simple user flow, we focused on users' needs and objectives. We crafted a clear and functional layout that helps Viridian employees manage client relationships quickly and effectively and streamlines the work process.


Iterative approach
Since Viridian's CRM is a huge internal system with lots of functionality, we followed an iterative approach, meaning we broke down the development into small chunks. Because we crafted Viridian feature by feature, we were able to make modifications and add new features. This enabled us to maximize the value for our client and achieve the desired results.

Modules we built
A welcome page appears the first time an employee opens the app. This page features:
A welcome video by the Executive Manager of Human Resources

Important links for managers

The latest news and updates as well as archived news

Staff calendar ― users can see past events and create new events

AskHR ― users can send email requests to a human resources manager
The dashboard gives an at-a-glance view of key performance indicators. Here, employees can see report requests, client information, today's events, tomorrow's events, and more.

In the calendar, employees can create meetings with clients, see upcoming events, and filter events by employee names.
Advisors can track planning activities to address client requests and needs. In the Tasks tab, advisors can see activities along with their statuses (open, closed, superseded), categories, summaries, due dates, and client names. Advisors can export this data to a CSV file. They can also add new tasks.

The clients module contains a list of clients. Advisors can use different filters to find clients, export client lists to CSV files, add new clients to the list, and see related notes associated with clients.

The contacts list contains information such as name, status (active, prospect, suspended, deceased, inactive, did not proceed), phone number, email address, state the client is from, and date of the next planned meeting. Advisors can export this data to a CSV file.
If clients require more than one service from Viridian, multiple Viridian advisors work with them. To show all the advisors working with one client, we created a partners page containing partners' contact information. Viridian advisors can use different filters to find partners.

This module contains client documents. To find the necessary document faster, advisors can filter by client name, category, date, file name, and description. Advisors can upload new documents, edit documents, and download documents as PDF files.

In this module, advisors can create, read, update, and generate different reports on prospective and existing clients.

In the booking module, advisors can see meeting records that are created automatically once a meeting is added to the calendar. This page has a big table containing a number of things: date of the last meeting, date of the next invoice, primary contact, phone number, email address, service office, notes, and more.
This module offers a number of business forms and templates for different purposes. Some of these forms are available in PDF format, others in Word format.
Here, advisors can access information related to financial policies so they can follow the correct procedures.
This module offers branded templates, marketing materials, and visual guidelines on brand colors, fonts, styles, and logos.
Advisors can view all upcoming internal events within Viridian by day, week, month, or a specific date.
The Staff Directory provides a list of employees along with information about them such as their name, job title, phone number, location, and who they report to.
Technology Stack

Python

Git
Django
CSS3
JavaScript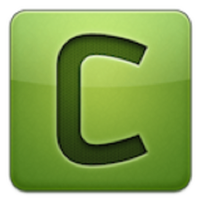 Celery
Redis