What we offer
We deliver end-to-end software products, from prototyping to design, development and post-launch support and maintenance
At Steelkiwi, we've built a variety of custom solutions for clients ranging from early-stage startups to established businesses. But what sets us apart is our approach to managing project success.
Staff Augmentation
Extend your in-house development team by hiring dedicated software engineers in Ukraine remotely on short-term or long-term basis. With the outstaffing model, you can quickly fill your capacity and technology gaps while taking advantage of reduced administration. You collaborate with your dedicated development team just the same as if they were working at your office.
Web development
Get top-tier talent who will do their best to build an outstanding web application. To develop an excellent web app for you, we will allocate a team specifically for your project. All our engineers adhere to coding standards and our internal rules to write clean code. Each team is supervised by a technical lead whose job is to make sure the delivered product meets your expectations and user needs.
Build an app with Python/Django
We specialize in creating web applications using Python programming language and Django, Python's most popular framework. These technologies allow for building different types of apps fast and efficiently. With Django, you can assemble your website like Lego which is a cost-effective way to create new apps and expand existing functionality.  
Power the front-end with React
React is a JavaScript library for building the frontend of web apps. It allows for creating reusable UI components such as buttons, checkboxes, dropdowns. React's component-based structure increases the app development speed and makes it easier to maintain and grow your codebase. We will make sure your React app also has great performance.  
Develop a Progressive Web App
If you want to keep your users engaged with your product on smartphones, it doesn't necessarily mean you need to build a mobile app. Progressives Web Applications, or PWAs, can provide native-like engaging user experience, but on the browser. We build PWAs that can work offline, send push notifications, load from home screen and so on.  
Mobile app development
Get a mobile app with flawless performance and great user interface coded in Swift or Objective-C for iOS and Kotlin or Java for Android. We can also optimize your budget and build and app for both platforms simultaneously using Flutter, Google's framework. We will help you launch a user-friendly, high performant and secure mobile application to the market. After the release, we'll support and maintain your app.
Build a native app for iOS
Many entrepreneurs launch their products on the iOS platform first, and for a good reason. iPhone apps monetize better than apps for Android. To create a mobile app we will run discovery sessions to understand your target users and business goals. Then we'll create UI/UX design and start programming. You will get new features delivered every week.  
Build a native app for Android
Google Play is the largest market for mobile applications, and it's a great place to launch a product. We can help you build a new app, port your existing iOS application to Android, an design an engaging user interface following Google's material design guidelines. We also develop apps for Android tablets and wearable devices.  
Build a cross-platform app
Today's frameworks for cross-platform app development allow you to build two apps for the price of one. Up to 80% of the codebase we build using Flutter gets shared for both iOS and Android platforms. With this approach, you can achieve a faster time to market and can save costs on software development.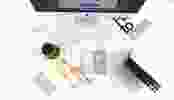 UX / UI design
Create the best user experience to any screen size regardless of the device. Your users will appreciate fast and clear navigation, easy transitions, seamless flow, and beautiful looks. Our approach to design is to solve user and business problems and make the experience of using your product delightful. Design Thinking methodology with its human-centered core is our main guide in designing great products.
Create prototypes
A prototype is our first and most valuable delivery in the UI/UX design process. It's is a visual representation of all the work that came before: UX research, rough sketches of the interface, user flows. You can try it out, inspect the various elements, and understand the workflow. A prototype is a visualization of your product that we can iterate on.  
Conceptualize the style
When we agree that a prototype produces the desired result, we continue our design process, but now with a focus on looks or style. Colors, fonts, buttons, lists, icons, breadcrumbs, tags – all those components play a huge role. We design user interfaces that speak to your target audience, but are also accessible and inclusive for everyone.  
Build user interface
To build a final user interface design, we go through an iterative process of research and prototyping. Our primary objective is to create design that delights your users. We make sure the interface has elements that are easy to access, understand, and interact with. At this stage you will get an interactive prototype ready to be coded.  
Quality assurance
Make sure your product is fully ready for the market. Testing and quality assurance have a paramount importance in software development. Without testing, your users will get a half-baked product that will fail to attract customers. To avoid that, we safeguard the final product from breaches, make sure it is compatible across the desired operating systems, browsers and devices, and iron out all the bugs beforehand.
Document the requirements
A project cannot take off without clear requirements. The process of requirement gathering has a huge impact on the overall understanding and testing of the project. Requirements reduce development costs and increase team performance. At the requirements review stage, our QA specialists start planning how each feature will be tested.  
Test each build
We run functional and non-functional tests at the end of every iteration according to our test plan. Our testing procedure includes performance testing to check if the app can withstand increased load, compliance checking to ensure that an app complies with regulations, and usability testing to check if the app is user-friendly and intuitive.  
Execute automation tests
The earlier bugs are detected in the software development lifecycle, the less expensive it is to fix them. Automation testing increases the quality of software. We use specific tools to execute automated testing. The combination of a well-defined test automation strategy and top tools in our DevOps toolchain allows us to deliver "quality at speed."  
In the following years, the code will get easier to build. But harder to maintain
The abundance of tools and technologies for software development reduces the amount of custom code.
While coding becomes faster and easier, integrating various systems and technologies can increase the complexity of a project quite dramatically.
As a result, software becomes harder to maintain. To prevent our projects from turning into a large unmaintainable beast, we at Steelkiwi use design patterns, follow style guides and code conventions to write good and clean code.
Our workflow principles
We deliver easy-and-cheap-to-maintain products within the agreed timeframe and budget using an optimal technology stack.
Learn more about us
To deliver projects within a specific timeframe and budget, we have a pre-project phase that involves all stakeholders. During this stage, we discuss every detail and aspect of the project and agree upon scope, schedule, and cost. We then control those baselines by regularly reviewing the budget to actual costs.
We carefully choose the tech stack to meet your expectations and specific business requirements. We prefer technologies that give our clients a competitive advantage as well as reduce development costs and shorten the time to market. Our goal is to help you meet your current needs and plan for the future.
Constantly updating your software is key to remaining competitive. Yet changes can be difficult and expensive. To make it cheaper and less stressful, we design your product properly in the first place. Our code is easy to understand, modify, and maintain so you can add changes to the existing code easily.
Not sure about service you need?
Talk to our consultants and get a 360-degree overview of our capabilities and how they can be applied to your future or existing product.
Get services overview