Python & Django Web Development
Build your ideas faster and easier with Python & Django Web Development Services
We started using Python in 2011. Now it's still one of the best technologies for web development. Here is what you get with Python and a skilled team of software engineers.
Looking to outsource Python development services?
Reduce development costs by hiring a software development team in Ukraine.
Learn more
High-performance web apps for your business growth and success
Want to hit a million requests per second but doubt if Python can do that? Today we can speed up any project written in Python. We use the latest tools such as PyPy and Numba to boost performance and apply our experience in designing scalable architectures.
Out-of-the-box admin panels
Most web projects require an admin panel or a dashboard to be able to manage users, customize settings and much more. Django offers a built-in admin application so you can save time building your own. Also, we can customize this admin app for your specific needs.
Best for rapid development ...and quality software!
It doesn't matter what language your app is written in. And it doesn't even matter how fast this language is. What really matters is development time. Python and Django accelerate the development of custom web apps so can get a really fast time-to-market.
Fast
Compared to Java, C++, and PHP, Python takes less time to complete a job because it requires a lesser amount of code. Less time means less money for web application development. Also, Django web framework lets you build prototypes of your future product very quickly.
Well-designed
The code we write is clean, consistent, and extensible. We stick to PEP 8 style guide for Python and our own internal guidelines to write good code. Even if you decide to hire other programmers to support your project, they will be able to understand it quickly.
SEO-friendly
Your web application will be optimized for search engines so it could be easier for your customers to find what you have to offer. We work on page load speed for better ranking, build XML sitemaps, create crawlable HTML structures and human-readable website URLs.
Secure
By default, Django prevents a number of common security mistakes. But it's not the framework that makes an app secure. It's how developers use this framework. We protect your web app from security vulnerabilities using OWASP best practices.
Scalable
Developing web apps with scalability in mind starts with choosing an appropriate web development framework. Python's Django is perfect for this job. But it's not only the framework that matters. Scalability largely depends on the architecture.
Flexible architecture
Developing web apps based on Python/Django gives a possibility to choose between SPA and non-SPA architecture. Having both options in the pocket you can choose an optimal approach to achieve business goals.
Our expertise with Python and Django
Python and Django are a perfect choice for a bootstrapper, a startup, and a mature enterprise. From prototypes to automated software testing, see what types of projects we can help you develop using these technologies:
Prototypes and MVPs
Prototypes and MVPs
Because Python and Django are quick and easy, they're ideal for writing prototypes and building minimum viable products (MVP). With Django, our clients increase speed to market and save costs on web development. You can get an early version of your web application within a month or two with the help of our web development team.
Custom web applications
Custom web applications
Django enables fast development for the web. Dropbox, YouTube, Instagram, PayPal, eBay, Yelp, and Reddit are all powered by Django. The types of custom apps that we developed using Django, the most popular Python web framework, include P2P marketplaces, social media websites, news aggregators, recruitment platforms, and many others.
Workflow automation
Workflow automation
Web-based software written in Django can save time that goes into managing workflows across your organization. Some workflow automation projects we built include a web app that streamlines doctor-patient communication, a system that helps small businesses manage client relationships, an appointment scheduling software for health centers, and more.
Chatbots and virtual agents
Chatbots and virtual agents
Artificial intelligence chatbots that talk to people using voice commands or text messaging is another type of project where Python suits so well. We use Natural Language Processing (NLU) technology to implement chatbots that understand the context and handle user inquiries. We build virtual agents for web interfaces and social media platforms.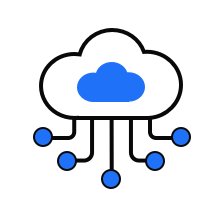 Data mining and analysis
Data mining and analysis
If you have a large amount of raw data that you need to make sense of – we can help you do that. Our data analysis services include data collection, data segmentation, and building predictive models. We use statistical and computational methods to find useful patterns and relationships in data. Data analysis allows you to discover insights and get a competitive edge.
Test automation
Test automation
There are dozens of Python-based tools for API testing, Behavior Driven Development (BDD), and browser testing. For example, we use Selenium, an open-source tool to perform web UI automation. We also write unit tests, integration tests, and end-to-end tests that validate an entire flow in your application.
When choosing a tech stack we keep your problem space in mind
Mature, scalable, not too expensive – check out the most commonly used tech stack behind our web products.
Learn more
Top-6 facts about Python
1
125,000 Python libraries
There are more tons of open source libraries in Python for solving any problem from web crawling to managing databases to analyzing images.
2
Full-blown projects
Versatility is Python's main advantage. Django, Python's most popular framework powers Instagram, Dropbox, Youtube, Spotify, other popular applications.
3
Machine learning
There is no competitive alternative to Python in the field of machine learning. TensorFlow, Apache Spark's MLlib, ScikitLearn, PyBrain machine learning libs are written in Python.
4
Data analysis
Pandas, Matplotlib, SciPy, NumPy – Python powers all these tools that make data manipulation, analysis and visualization fast and easy.
5
Most wanted language
Python is in huge demand today. No wonder developers who don't yet use it say they want to learn it. This fact comes from the StackStackOverflow Developer Survey 2018.
6
Python is in academia
Python is now the most popular introductory teaching language at top U.S. universities. Its popularity in data science solidify its place in the software development toolkit for years to come.
The fastest-growing technology
According to StackOverFlow's researches, Python has been steadily growing for the past five years, especially within high-income countries. This fact only proves that Python is as relevant today as it will be ten years from now.
Growth of major programming languages in non-hight-income countries
Based on Stack Overflow question views in countries not classified as high-income by the World Bank.